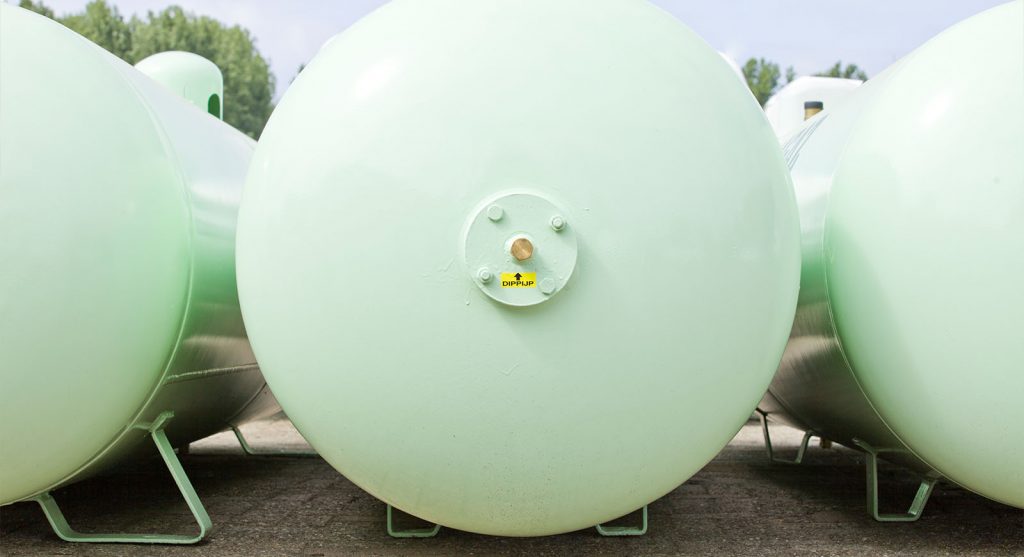 Gas storage tanks are manufactured in overground and underground versions, with capacities ranging from 500 up to 250.000 liters. The tanks meet the requirements of the European pressure vessels directive 2014/68/EU and are CE approved and marked.
We are able to provide standard sizes diameter 1000 mm, 1250 mm and 1600 mm, with different content sizes, namely: 500, 990, 1600, 2700, 4850, 9000 and 13000 liters.
For other diameters and sizes a special quotation is needed, which is available on request.